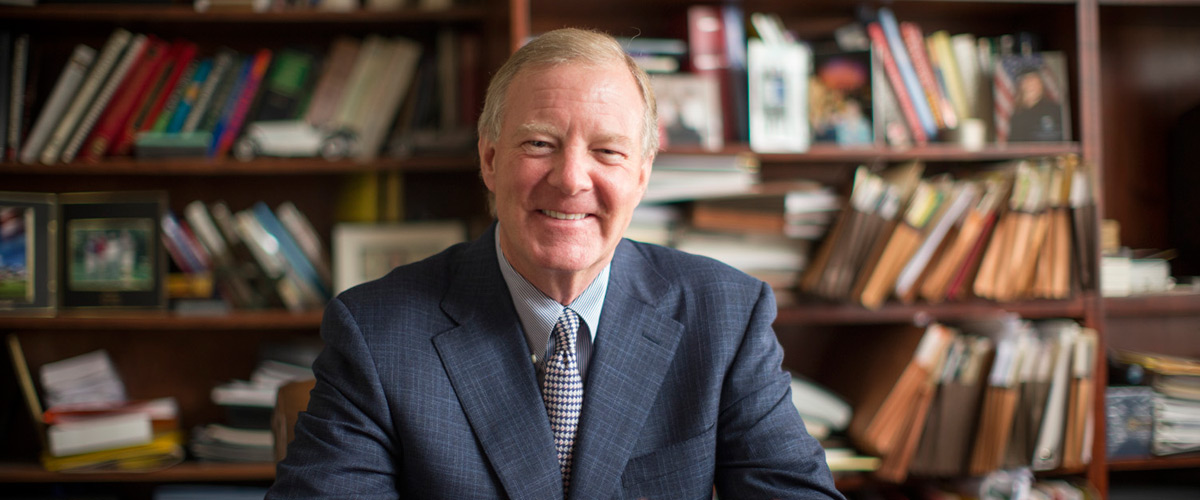 As the fourth generation of family managing BOND, Ed Bond has over 30 years' experience in the construction management industry and is a highly respected leader in the industry. The company has grown steadily since he assumed the role of CEO in 1984, and today boasts extensive portfolios in academic, healthcare and civil & utility work.
Under his vision and leadership, BOND has become one of the leading full-service construction management and general contracting firms in the Northeast. Ed has taken great pride building a client-focused, family-driven culture with a true sense of caring for employees and community. His catch phrase "our word is our bond" exemplifies his dedication to establishing shared values of integrity, respect and trust throughout the organization.
Ed received a BA from New England College, an MBA from New Hampshire College and a Masters of Education from Cambridge College. He is an alumnus of the Owner/President Management Program at Harvard Business School and the Advanced Management Development Program at Harvard Graduate School of Design. He has received many awards including the prestigious Distinguished Service Award from the Construction Management Association of America (CMAA), recognizing his long-term contributions to the construction industry. He has served on many industry committees and boards including Boston Society of Architects, Massachusetts Building Congress, New England College, Society for the Advancement of Consulting, Society for Marketing Professionals Services, St. John's Prep and Wentworth Institute of Technology. He is the current Chancellor of the College of Fellows for the CMAA.
Beyond Bond
You could say Ed Bond has an "adventurous spirit," whether it's flying planes, riding motorcycles, sky diving or trying out helicopter skiing with his kids. In the winter, he and his wife enjoy golfing on Hilton Head Island, South Carolina or taking an annual ski trip to explore a different mountain top around the country. In the summer, he enjoys relaxing at his family house in Vermont or walking to local area restaurants near his home in Back Bay.
Next Bio