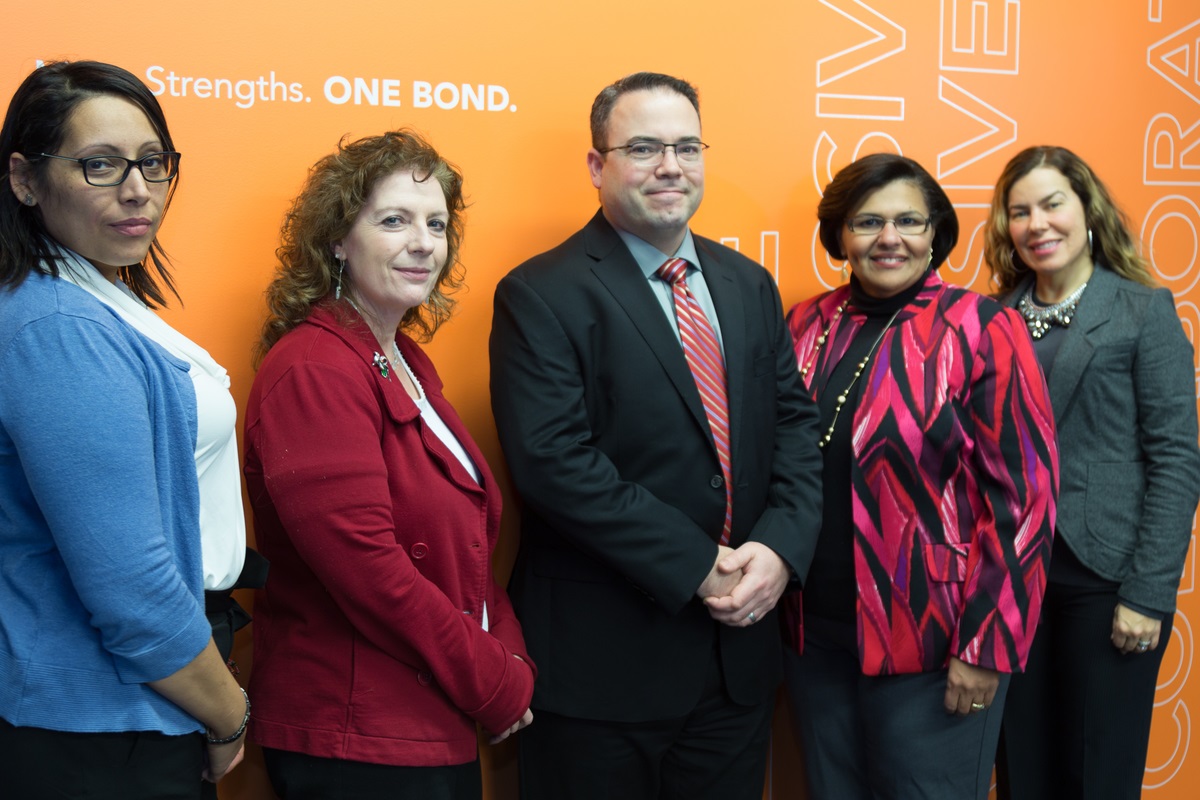 (Providence, RI)– BOND, the Northeast's premier building, civil, utility and energy construction firm, announces the launch of its Professional Learning Exchange program, BOND-PLX. Through a partnership with the Center for Women and Enterprise (CWE), the BOND-PLX offers an educational forum for minority and women business owners to learn construction industry best practices and business management. The program is based out of BOND's Providence, Rhode Island office.
BOND-PLX offers a variety of courses designed to help small businesses achieve growth, improve quality and develop new strategic relationships. The program kicks off early 2017 with an eight-week curriculum including the following: How to Win Work, Daily Operations, Bonding & Insurance, Estimating, Safety Training and Lean Construction.
"We are honored to partner with BOND to launch the PLX forum, designed to help small businesses in the construction industry," said Susan Rittscher, President & CEO at the Center for Women & Enterprise. "This program is extremely beneficial to women and minority entrepreneurs, providing the tools they need to develop professional success, personal growth and financial independence. We look forward to collaborating with BOND on this exciting new program."
The BOND-PLX is uniquely set up for businesses that work closely with construction firms such as general contractors, subcontractors and related industry consultants. Courses will be taught by top professionals from BOND and CWE with hands-on knowledge and expertise in both business management and construction projects. Classes will be held one or two evenings per week at BOND's Providence office located at One Cedar Street, Suite 100, Providence, RI 02903.
"The construction industry has experienced significant growth and offers excellent business advancement," said Kim Silvestri, Project Executive at BOND. "I've been fortunate throughout my career to be surrounded by strong leadership and mentors. I look forward to helping others pursue their business goals."
"BOND-PLX fulfills a strong need in the Rhode Island community for educational programs that promote economic advancement," said Dan Ramos, BOND's Regional Manager, Providence, Rhode Island. "BOND has a strong group of dedicated professionals in our new Providence office that are passionate about our industry and giving back to our community. This program benefits us all."
For more information on upcoming classes and registration please contact Kim Silvestri, Project Executive at BOND at 401-383-7007 or ksilvestri@bondbrothers.com.
About the Center for Women & Enterprise
Established in 1995, the Center for Women & Enterprise (CWE) is a non-profit organization that provides opportunities for women entrepreneurs and women in business to increase their professional success, personal growth, and financial independence. CWE also operates the Veterans Business Outreach Center of New England (VBOC of NE) that equips veteran and active duty service members and their families with the resources to help them start and run their businesses
As New England's leading organization for women entrepreneurs, we work hard to ensure that all women, regardless of their economic status, are provided access to our programs and services. CWE offers scholarships to disadvantaged clients while fostering influential relationships for successful business women at the other end of the financial spectrum.
The Center for Women & Enterprise provides education, training, resources and connections to women (and men) through Centers in Boston, MA; Westborough, MA; Nashua, NH; Providence, RI; Burlington, VT; and Community Classrooms throughout New England.
In addition, CWE is the New England affiliate for Women's Business Enterprise National Council (WBENC), serving as their certification arm for women-owned businesses. WBENC Certification is nationally recognized in helping established women business owners access new corporate contracts with organizations that are actively seeking supplier diversity.
To learn more about CWE visit, www.CWEonline.org. Find CWE on Facebook at www.facebook.com/CenterforWomenandEnterprise, Twitter at www.twitter.com/CWETalk and LinkedIn, Friends of Center for Women & Enterprise.