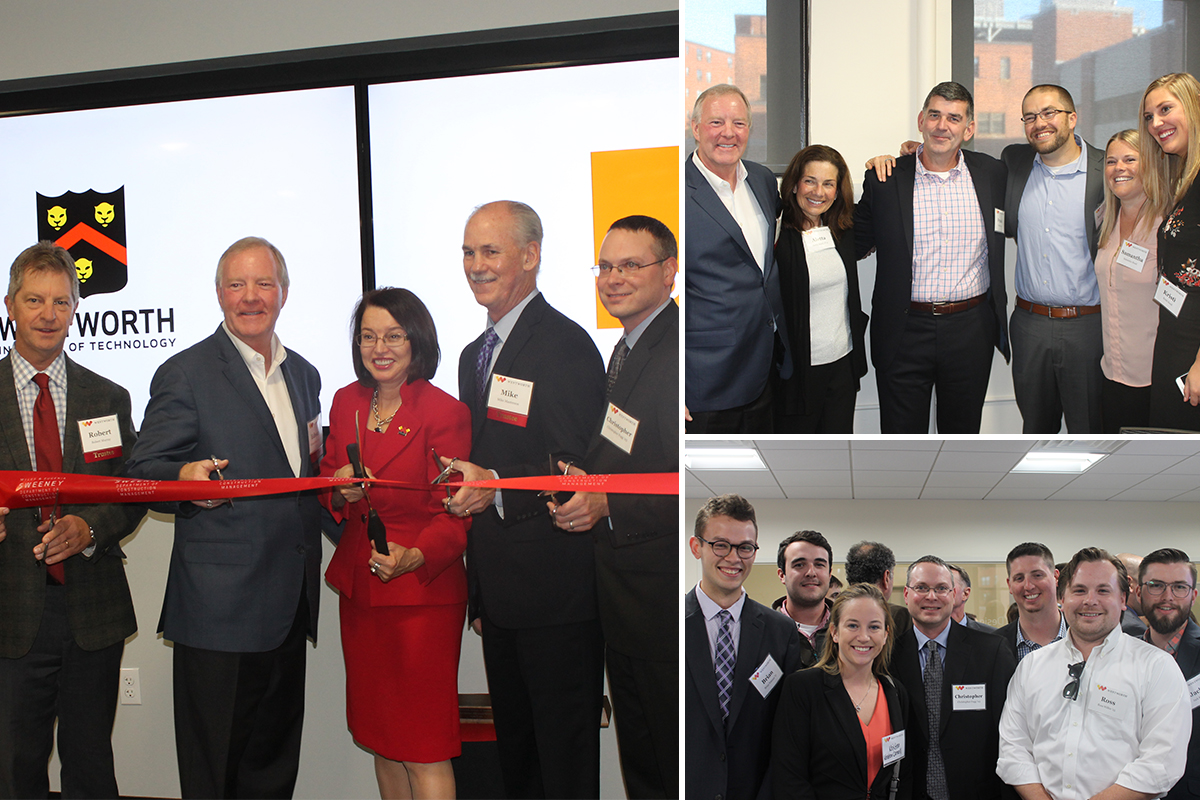 (Boston, MA)– BOND, the Northeast's premier building, civil, utility, and energy construction firm, today celebrated the unveiling of Wentworth Institute of Technology's BOND Virtual Design and Construction (VDC) Laboratory. The ribbon cutting event was held with BOND CEO Edward A. Bond Jr., a Wentworth Trustee emeritus and key philanthropist. It was attended by members of the university community and the BOND team, including executives, alumni, and the company's VDC Department.
The BOND VDC Lab is a dedicated, interdisciplinary project and classroom space that brings student teams together in the field of Building Information Modeling (BIM) and the built environment. It features innovative equipment and advanced technology in a flexible, open-spaced setting. The lab will be shared with students and faculty from multiple majors, such as civil engineering, architecture, and the College of Professional and Continuing Education.
The BOND VDC Lab will have an immeasurable impact on the Wentworth community, said the university's president, Zorica Pantic. She said the new space will help more than 500 students each year prepare for the complex design and construction challenges they face upon graduating from Wentworth. "We are grateful to BOND for making this happen."
"We are honored to support Wentworth and advance the futures of our next generation of construction and design professionals," said Edward A. Bond Jr. "This new lab gives students and faculty the tools they need to more efficiently plan, design, and construct building projects and infrastructure."
BOND has a long-standing relationship with the Wentworth alumni community and student co-op program. The company has a corporate philosophy of integrating VDC into all of its projects, and pioneered the use of laser-scanning technologies to help clients build more efficiently in the A/E/C marketplace.