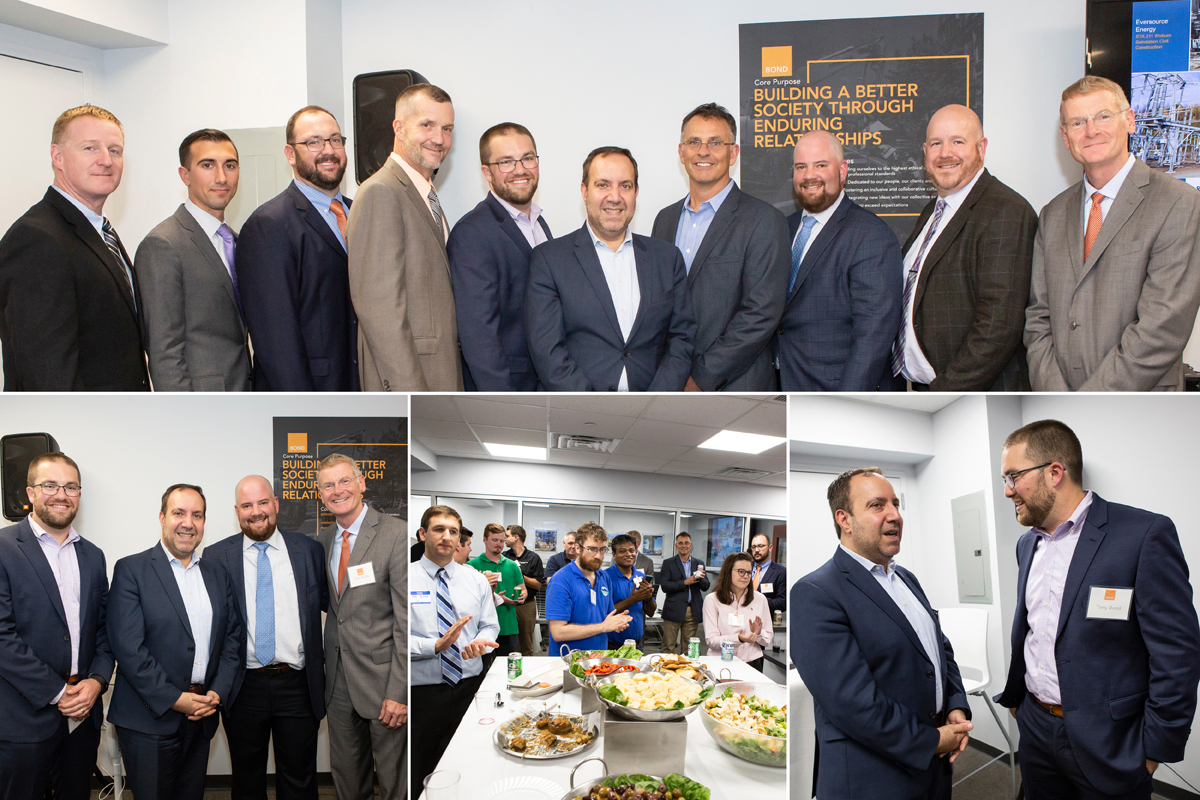 (Bronx, NY) – BOND, the Northeast's premier building, civil, utility and energy construction firm, recently celebrated the grand opening of its New York City office, located at 34 Marconi Street in the Bronx. Special guest speaker Carlo A. Scissura, President & CEO of the New York Building Congress welcomed BOND to the city along with clients, business partners, colleagues and employees.
Leading the office is Dan Foppiano, BOND's Regional Manager of NYC. He will work closely with Tony Bond, President of Civil & Utility to foster new clients in the oil & gas, electric transmission & distribution, power generation and civil infrastructure markets.
"This is an exciting time for construction in the Bronx and surrounding communities," said Carlo A. Scissura, President & CEO, New York Building Congress. "BOND serves a valuable role delivering safe and reliable utilities to New York City residents and is a critical part of the tremendous construction growth the Bronx has been experiencing. We welcome this great New England company to 'Yankee Country' and are thrilled to see their investment in the Bronx and New York City!"
"We look forward to our new home base in New York City," said Kane Cuddy, BOND's Chief Operating Officer, Civil & Utility. "We've established many successful client relationships and business partnerships throughout the region. Demand for our utility infrastructure services in the city has grown in this booming economy and our new office will allow us to better respond to the complex needs of our clients."
Some of BOND's NYC clients include ConEdison, National Grid, Port Authority of New York/New Jersey and Bloom Energy. Recent projects include ConEdison's Bronx 16 Inlet Gas Pipeline, the Port Authority NY/NJ Gate Valve, National Grid's Chelsea Gate as well as others.
For more information on BOND's New York service offerings, please contact Dan Foppiano, Regional Manager, NYC, BOND at dfoppiano@bondbrothers.com or 857-301-3278.